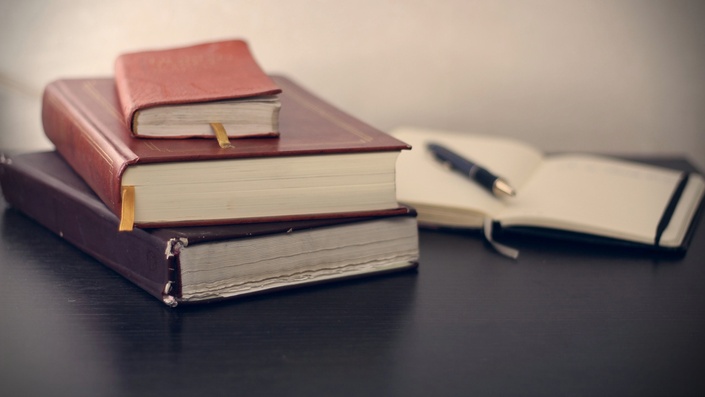 The 4 Week Self-Publishing System
27 Video Lectures, 4 Modules, With Checklists, Action Plans and Extensive Notes All Prepared For You!
See The Video
The 4 Week Self-Publishing System
27 Video Lectures, 4 Modules, With Checklists, Action Plans and Extensive Notes All Prepared For You!
Learn, in this exciting online course - everything you need to be a successful publisher.
The course will take you 4 weeks to complete and is taken online through professional video lectures, with accompanying downloadable Action Plans, Checklists and Extensive Notes, all prepared for you.
You can take the course at your leisure, referring back to it at any time.
The course is presented and produced by Alun Hill to a TV standard - who has had many years of self publishing success - and is professionally voiced by voiceover artiste Kelly Rhodes
---
Module 1: Get Your Book Ready for Publication
Finishing your book is only the beginning—but don't worry, in module 1 I'll walk you through what needs to happen before your book is ready for print.
In this module, you will quickly discover…
3 types of editing—skip even one of these, and your book (and your sales) will suffer for it.
Where to find great editors—and why this is one job you absolutely must outsource.
How and why to pre-qualify beta readers—and how to get feedback that is actually helpful and not simply glowing.
How to choose a formatter for your book—including six questions you must answer before you pay anyone!
3 formatting options to choose from—and one that you probably already have on your computer (plus how to use it).
Two ways to create a spectacular, stand-out cover—don't skip this, because people really do judge a book by its cover.
Pros and cons of various cover file types—and when and why you might choose one over another.
How to organize your files for your formatter—she'll be much more efficient and less expensive if you do this one simple thing!
How to prepare your files for distribution—because a little planning leads to a lot less stress!
Module 2: Plan Your Book Launch
Now that your book is edited and properly formatted, it's time to get the word out, and that starts with a rollicking book launch. Of course, there are lots of moving parts to coordinate, so I've broken down the steps for you in module 2.
In this module, you will quickly discover…
10 pre-launch tasks you can do right now (even before your book is finished) to build a buzz—get your audience excited, and you'll build a ready list of buyers weeks ahead of time!
Why your book launch is not just about your book—and how to incorporate video, audio and more to capture a larger audience.
Why YouTube can be your biggest source of traffic during a book launch—and all it takes is this one simple tool!
How to prepare your website for launch—skipping this step is like failing to straighten your house before company arrives.
How to find the time to do all the tasks that are required for an amazing launch—because the last thing you need is more overwhelm.
A 3-step plan for gearing up your social media presence—Without a strong social media plan, your launch will suffer.
The one tool all social outreach plans need—and you're probably using it every day (but maybe not correctly).
How to find out the best time (and places) to hang out online with your audience—because getting in front of the traffic is critical to your success.
Module 3: Step-by-Step Amazon Start Up
No publishing plan is complete without a deep-dive into Amazon and its self-publishing services, including Kindle and CreateSpace.
In this module, you will quickly discover…
Why it's critical to upload your book to Amazon's self-publishing platforms in a specific order—if you get this wrong, you'll create a lot more work for yourself!
Vital differences you must know about cover art—one missing piece can derail your publishing plans before you get started.
Time—and frustration—saving tips for image formatting—the rules are very different for print than digital, so don't skip this section.
Why you shouldn't use all the space you're given for your book description—and how to make your book stand out.
The pros and cons of publishing on CreateSpace—and why you might want to do it regardless.
What you must know about ISBNs—and how one little choice can keep you out of brick-and-mortar bookstores permanently.
How to make the KDP Select decision—and the huge advantage that can more than make up for lack of sales.
How to optimize your Amazon author page—and an in-depth look at one author who gets it all right.
Module 4: Grow Your Reach with More Publishing Platforms and Promotion
As unbelievable as it may seem, there are many (many) other publishing platforms outside of Amazon. In module 4, we're going to dig deep into your other options to see where you can possibly have greater success.
In this module, you will quickly discover…
3 major platforms your audience is using—including one you may never have heard of!
A bullet point comparison of the most popular publishing platforms—and one big drawback to a major player that you must know about.
7 ways to promote your book offline—you might just be surprised how much traction you can gain.
Practical tips for how to manage it all—because it's easy to become so overwhelmed your book is never published, or worse, it's published badly.
Critical considerations when it comes to choosing different publishing platforms—including location-specific issues you may not have considered.
What you must know about payments, commissions, and stats—and which platforms do it best.
Why you might want to purchase your own ISBN—and the one platform that requires it.
Get full, instant access immediately if you order now!
Your Instructor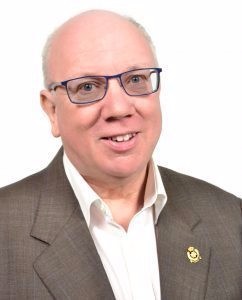 I have taught almost 100,000 people, worldwide, how to make extra money, simply, quickly and easily.
Follow my articles, broadcasts, lectures and writing – see the quick, simple ways to improve your business!
I've now spent over 40 years running businesses, whilst also interviewing and working with some of the most famous business people in the world.
I've run and managed many hugely successful businesses – all whilst also producing hundreds of radio and TV broadcasts, articles and videos, explaining business to start-ups and established businesses alike.
I now travel the world each month, talking to groups large and small about my experiences whilst interviewing many hundreds of successful business people - many of whose experiences and knowledge I turn into courses for you.
I also sell my courses on business to almost 100,000 individuals - these cost between a few dollars and $10,000 each.
I have interests / investments in over 30 businesses worldwide, including YouTube (where I've already made over a million dollars), Amazon and publishing.
My printed business books are available at bookshops worldwide, as well as on Kindle and as audio books from Audible.
I've discovered success the hard way – through personal experience …. and you can now learn from these successes from my books and courses.