Learn from Stephen King:
Are you planning to write / have you already written your new book?
What do you need to know next - to get sales, to make money ... to be a successful author?
Learn the top tips from successful multi-book selling authors like Alun Hill, Stephen King and many more!
The course contains both audio and PDF written material, to make learning easy!
---
Here's what you will learn in this audio and written course:
The Four Strategies to Market Your Self-Published Book




The Four Necessary Tips For Every Newbie Self-Publisher




How To Promote Your Self Published Book




How to Write a Self-help Book that Sells




How to Improve Your Approach Towards Writing by Boosting Your Self-esteem




Discover If There Is Such a Thing as the 'Best Time' to Publish Your Book?




Lessons on Writing from Stephen King




The Real Points To Remember When Authoring Self-Help Books




Three Common Content Marketing Challenges You Should Overcome, and




How

To Write Content That Grabs And Holds Attention
---
About Stephen King: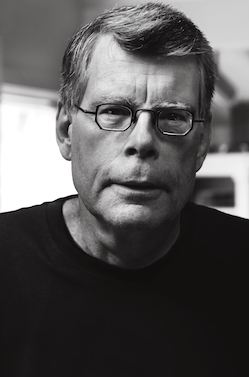 Stephen King was born in Portland, Maine in 1947, the second son of Donald and Nellie Ruth Pillsbury King.
He made his first professional short story sale in 1967 to Startling Mystery Stories.
In the fall of 1971, he began teaching high school English classes at Hampden Academy, the public high school in Hampden, Maine.
Writing in the evenings and on the weekends, he continued to produce short stories and to work on novels. In the spring of 1973, Doubleday & Co., accepted the novel Carrie for publication, providing him the means to leave teaching and write full-time.
He has since published over 50 books and has become one of the world's most successful writers.
King is the recipient of the 2003 National Book Foundation Medal for Distinguished Contribution to the American Letters and the 2014 National Medal of Arts.
Stephen lives in Maine and Florida with his wife, novelist Tabitha King.
They are regular contributors to a number of charities including many libraries and have been honored locally for their philanthropic activities.