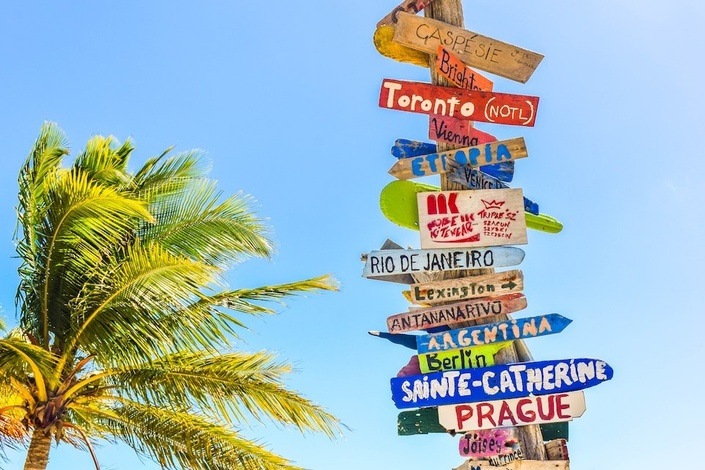 Mastering Your Own Destiny
Your future sorted - the easy, fast, way!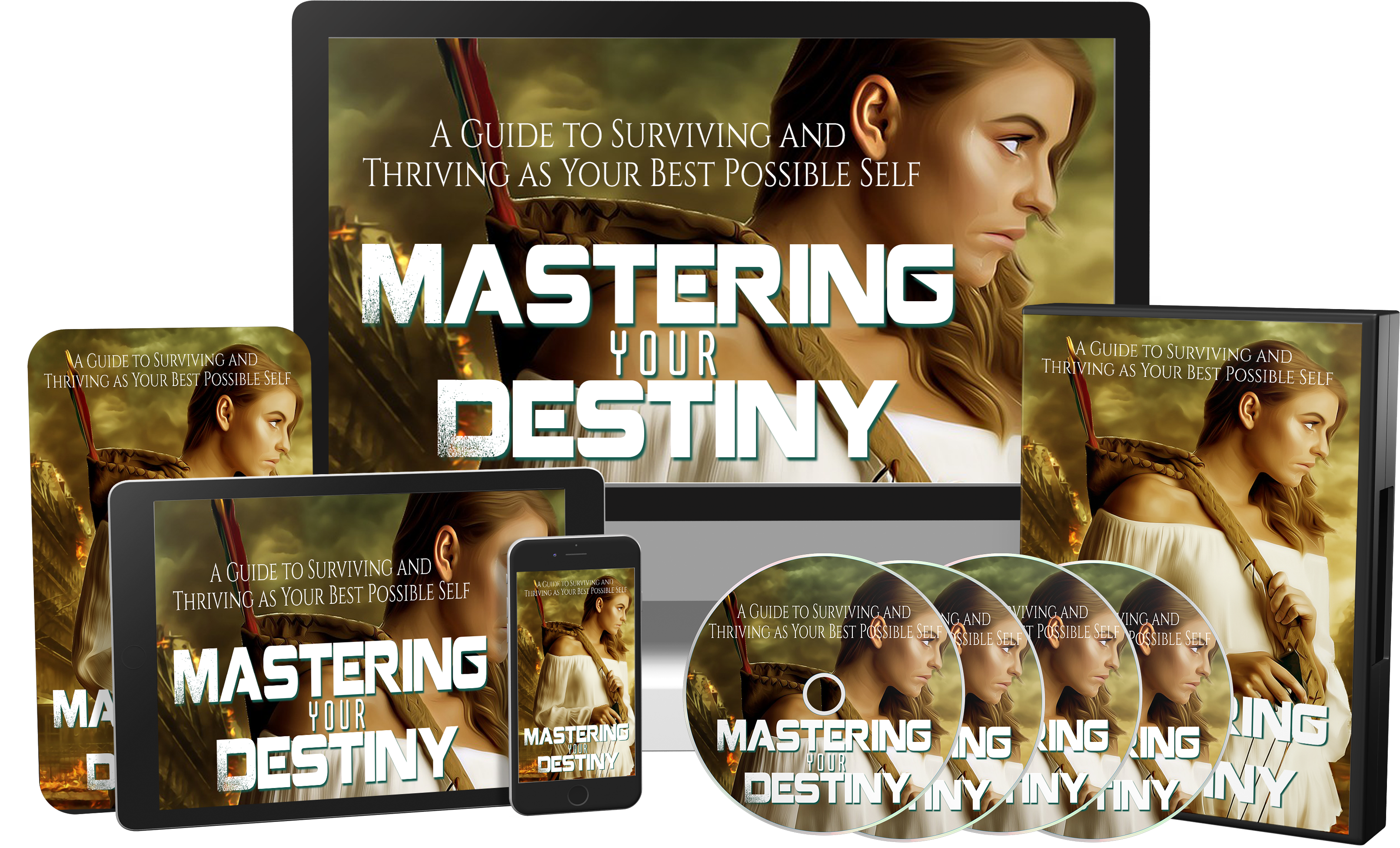 Do You Wonder If You Are Doing Enough?
It's About Time For You To Learn How To Survive and Thrive as Your Best Possible Self!

Are you wondering if you've lost sight of what is really important?
Is Your passion for life beginning to dwindle?
Do you feel stuck and confined as you wonder about the things that might have been?
There comes a time in every person's life when they stop and wonder, Am I doing enough?
Sure, working a regular 9 to 5 job and spending your time working your way up in your career can be satisfying, but sometimes the process of paying the bills can become tiresome and tedious, and you may find yourself wondering if you've lost sight of what is really important.
All of us have great talents and aspirations that drive us forward in life, but if we aren't taking steps every day to help us to achieve our goals, our passion for life begins to dwindle.
That's no way to live, and many of us begin to feel stuck and confined as we wonder about the things that might have been, were we offered better opportunities, or had been able to make more time to work on the things that we find the most important to us.
Well there is no reason to wonder if any longer.

Every one of us has a special purpose on this planet, and a singular life that belongs to us and us alone.
Each of us has a duty to honor the purpose that we were meant to serve, and we are allowed to continue to create the changes that need to be made in order to make those dreams a reality.
What most of us are lacking is the basic structure to get to where we want to be. Accomplishing our goals may seem obscure and idealistic, but there are steps that we can take every single day to get to where we want to be.
Here's where my advice for you comes in.
With My Advice, you'll be able to...
You will begin to see that it is not only possible, but essential, to master your destiny.
Your will learn that knowing yourself is a tried and true way of mastering your destiny.
You will learn the one thing that most people use as an excuse in giving up the control they need in their lives.
You will learn how to obtain the power to turn dreams into a reality.
You will learn How Feeling and Looking Your Best Can Help You Achieve Your Dreams
And the list goes on and on ....
Here's the contents of this 10 video course: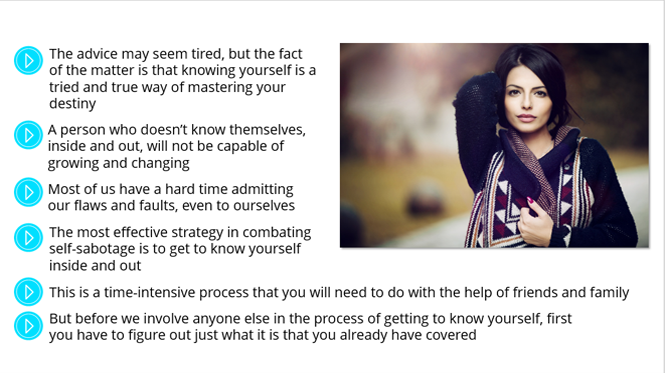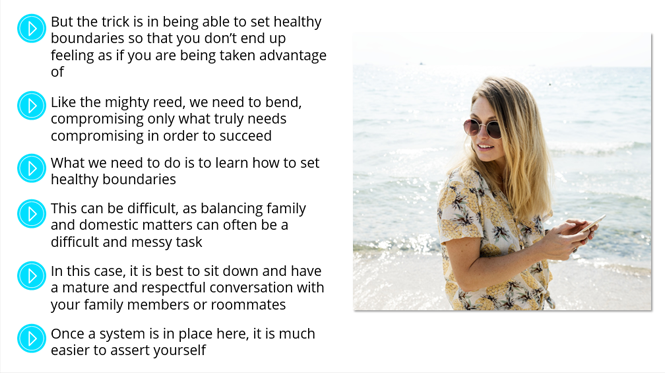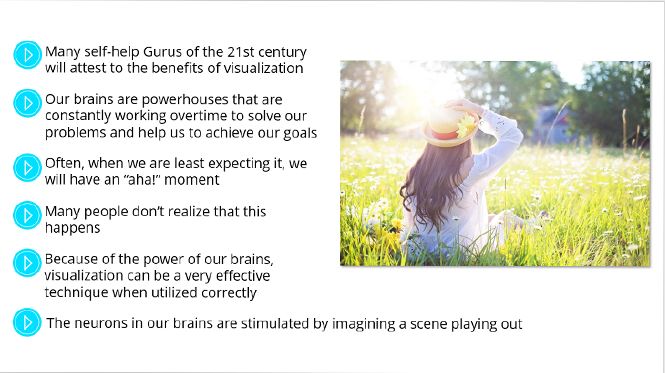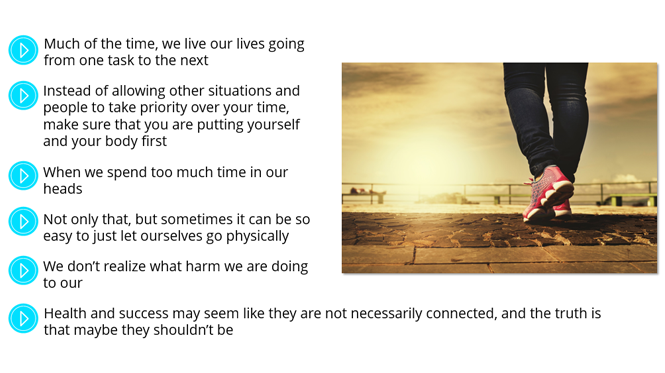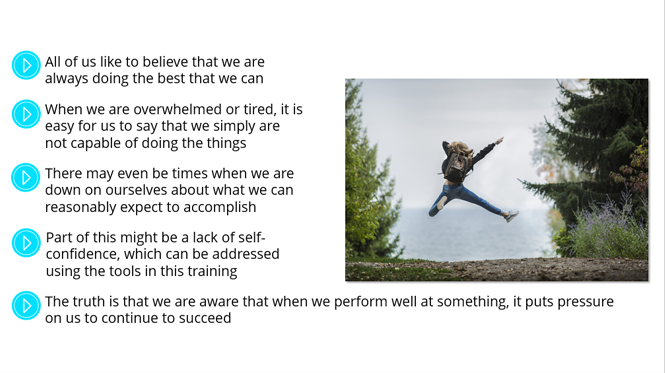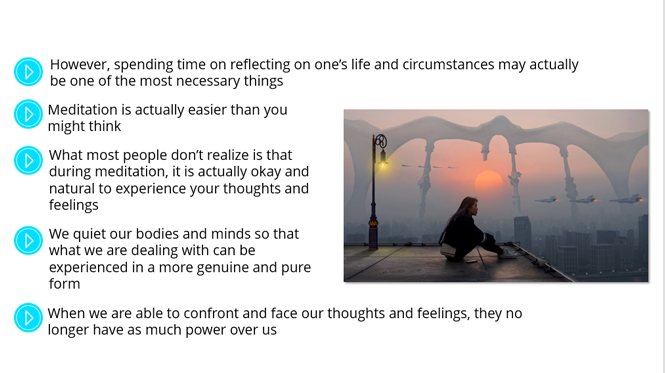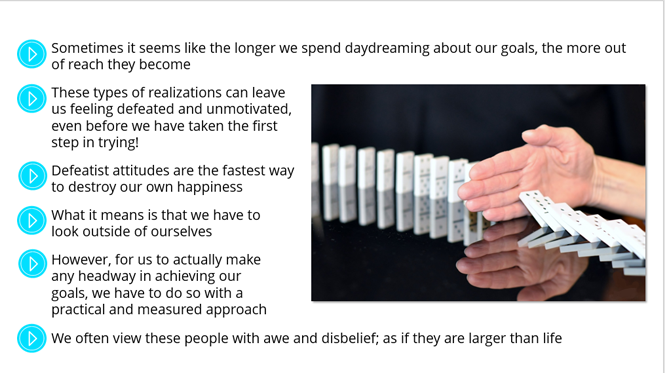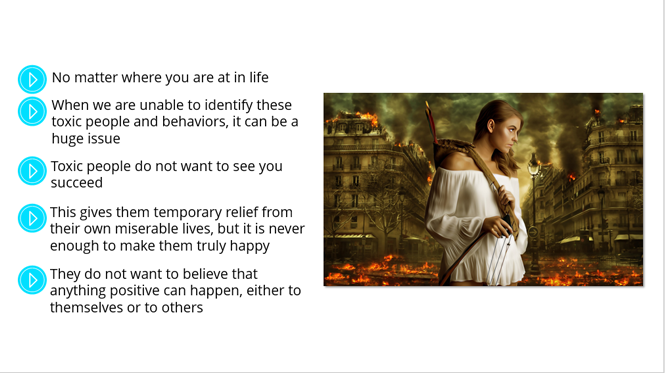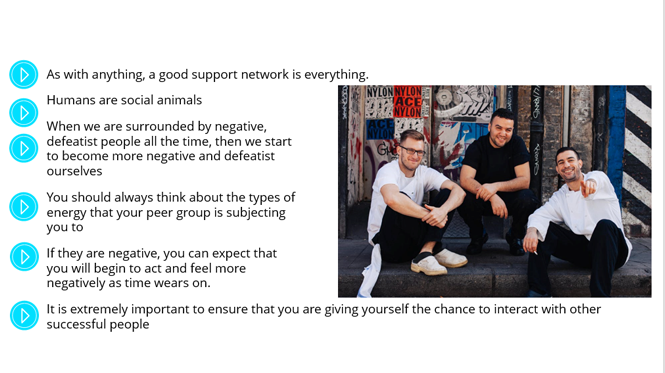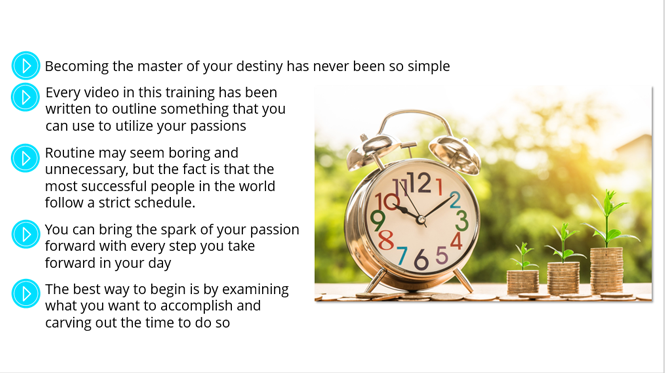 Your Instructor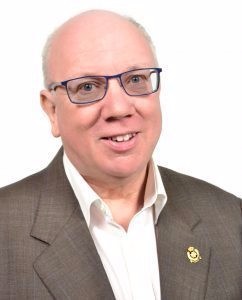 I have taught almost 100,000 people, worldwide, how to make extra money, simply, quickly and easily.
Follow my articles, broadcasts, lectures and writing – see the quick, simple ways to improve your business!
I've now spent over 40 years running businesses, whilst also interviewing and working with some of the most famous business people in the world.
I've run and managed many hugely successful businesses – all whilst also producing hundreds of radio and TV broadcasts, articles and videos, explaining business to start-ups and established businesses alike.
I now travel the world each month, talking to groups large and small about my experiences whilst interviewing many hundreds of successful business people - many of whose experiences and knowledge I turn into courses for you.
I also sell my courses on business to almost 100,000 individuals - these cost between a few dollars and $10,000 each.
I have interests / investments in over 30 businesses worldwide, including YouTube (where I've already made over a million dollars), Amazon and publishing.
My printed business books are available at bookshops worldwide, as well as on Kindle and as audio books from Audible.
I've discovered success the hard way – through personal experience …. and you can now learn from these successes from my books and courses.