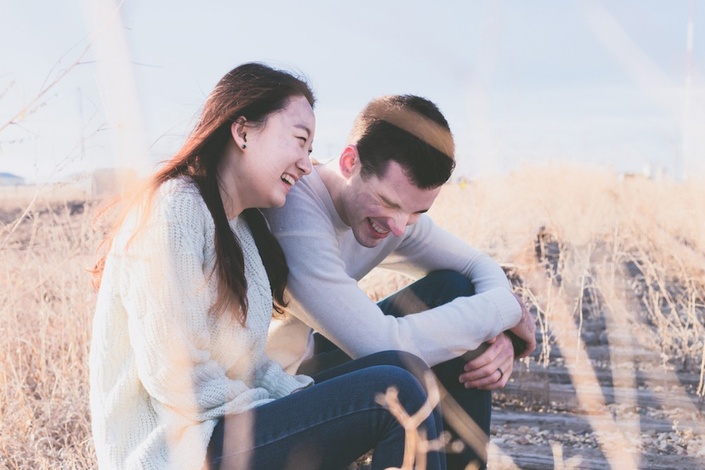 Five Plots For Romance Stories
Write Romance Stories Easily - 5 Full Plots Supplied!
Writing romance is not only great fun, it can also be amongst the most profitable way of writing!
Romance never gets old, it never tires and it has a new marketplace every year!
Get these 5 distinct plots - complete with character names and descriptions and full chapter outlines - oh, and they're a fabulous read on their own!)
Each of these 5 plots contain 15 to 19 pages of enormous detail - allowing you to create a full size romance novel easily and quickly!
See the full, free, preview, below!
Excerpt From One Of The Plot Summaries:
Susan is totally in love with her job and likes her pretty boyfriend when disaster strikes: In less than an hour she's fired from her job, she finds out her boyfriend is sleeping with her boss AND to make matters even worse, he's getting the job she just lost.
Crashing into her boss's car on the way out of the parking lot, Sue thinks things can't get any worse until she realizes it can. Tomorrow is Thanksgiving and this evening she has to fly back home to spend the holiday with her family from hell. Only one person can save her - her quirky outcast of a brother - and he's not coming.
So when two men break into her family's house in the wee hours of the morning and rip the covers off of her in her own childhood bed – what could possibly happen next?
Love, that's what. Because her brother does show up to save the day and take the heat off of her and onto himself, but with him comes a very charming 'friend' who only has eyes for... well... it's difficult to say at first who he does have eyes for, and if Sue doesn't figure things out fast, she's going to lose what could be the best thing ever.
Add in a dash of crazy characters, a flying turkey, an eccentric aunt, an uptight sister from hell and two befuddled parents and you have a romantic Thanksgiving weekend that will make your own family disasters seem perfectly normal.
Excerpt From One Of The Plot Characters Listings:
Susan (Sue) - She's working as a book editor and she loves her job. In fact, she feels she's just gotten into the grove of things and feels like her life is finally on track. She's extremely pretty but doesn't think of herself that way. She comes from a dysfunctional family but knows most families are weird – her's is just weirder than most, or so she suspects. She's in a relationship with a good looking, younger guy that's mostly about the physical. She's loving her career and finally feels like she's getting her life together. Surprise! The rug's about to fall out from under her.
Johnny – Sue's brother. He's a real crack up, a joy to be around, and can also be extremely annoying if you don't have a sense of humor OR if Johnny's jokes are always on you. Johnny lives big, loves big, and feels like a total alien around his family. Sue is the one person in his family he feels somewhat close to, but even Sue and Johnny have drifted apart lately as their lives got busier.
Mike – Johnny's friend who shows up seemingly out of nowhere and to the surprise of everyone. Good looking guy, charming, a bit shy, history of jobs that haven't worked out, but he's working for Johnny now and things are really looking up.
Bill – What you might call an "off screen" character in that he's mentioned in the book but with the exception of one phone call, doesn't actually appear in the book. He is or was Johnny's boyfriend, since there is some question of whether Johnny and Bill are still together.
Annabelle – Susan's and Johnny's sister, prim and proper and extremely uptight, extremely right wing American conservative. Thinks everything should be perfect and she's the only one who can make it that way. Looks down on her siblings. Watches out for her parents, reminds them to take their medication, runs errands for them, but you get the feeling she does it all out of obligation rather than love. Oh yes, and she's extremely homophobic, as witnessed at the dinner scene. She's a good soul who somehow went terribly wrong (despite her perfect life) and she's miserable anytime she's around her family.
Robert – Annabelle's stodgy banker husband.
Martin – Sue's, Johnny's and Annastasia's father. A sweet guy who wonders where his life went. He likes to dance, play music, play the piano, make jokes, tell stories and eat. And eat. And eat.
Ruth – Sue's, Johnny's and Annastasia's mother. Tense, uptight, loves her children dearly but tends to be passive aggressive towards them.
Aunt Clara – Ruth's slightly batty, somewhat eccentric sister.
Margaret – Sue's boss, half cougar (chasing younger men) and half piranha (vicious in business and relationships).
George – Sue's soon to be ex-boyfriend, extremely good looking but not all that bright.
Excerpt From Chapter 1 Of One Of The Plots (All Chapters Are Included In Each Plot):
Sue's working as a book editor and she loves her job. In fact, she feels she's just gotten into the grove of things and feels like her life is finally on track.
She's at her desk when she gets a phone call. "Hello mom, yes I'm coming tomorrow, no, I won't miss my flight, yes, I'll be there (sneezing) no mom, I'm fine, just allergies..." Sue has to fly back east to her parent's house for thanksgiving tomorrow, but other than that setback, life is great.
That's when Margaret calls Sue into her office and informs her that due to lagging sales, Sue's laid off. Sue: "What lagging sales? Sales are up 22% this quarter!" Margaret, backpedaling: "Well, we had a report from an author that you're not working out." An argument ensues, heated words are exchanged along with another sneeze from Sue, finally Sue storms out of the office.
Sitting there in the waiting room is a handsome man, Sue's age and about 10 years younger than her boss. "George, what are you doing here? I thought our date wasn't until tonight..." George stammers, apologizes, says he can't see her anymore. "Why not?" "Because I've been secretly going out with Margaret, I met her one day when I came by to pick you up, and I think it's getting serious. She's offered me a position here that she says just opened up. Sue, I hope we'll be able to work together..." Of course it's SUE'S position that just opened up but George doesn't know that. Sue looks like she's about to say something to George, they're almost nose to nose – Sue sneezes in George's face and leaves.
Sue has her own book library in her office, which two security guards help take to her car in multiple boxes on dollies. While they are walking with her and loading her small car full of these boxes, she's rambling on about how she just lost the only job she ever loved, how her dick of a boyfriend slept his way into her job, how now she's got to fly back east to face her parents and her whole deranged family for thanksgiving, how she dreads it and so forth. The guards don't get a word in edge-wise, she's talking so much, but they do exchange knowing glances a time or two.
Sue finally squeezes into the drivers seat with books blocking her view to the right and behind. She begins backing out of her space, sneezes, her foot hits the gas and she winds up backing into another parked car. She get's out to see what happened - Yup – it's the boss's car she's hit. At first she's mortified, then she bursts out laughing until she's crying, she sneezes, looks around to see if anyone saw what she did, dashes back into her own car and races out of the parking lot, watching her rear view mirror for anyone chasing her.
Course Curriculum
Five Plots For Romance Stories
Available in days
days after you enroll
Your Instructor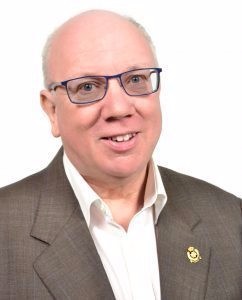 I have taught almost 100,000 people, worldwide, how to make extra money, simply, quickly and easily.
Follow my articles, broadcasts, lectures and writing – see the quick, simple ways to improve your business!
I've now spent over 40 years running businesses, whilst also interviewing and working with some of the most famous business people in the world.
I've run and managed many hugely successful businesses – all whilst also producing hundreds of radio and TV broadcasts, articles and videos, explaining business to start-ups and established businesses alike.
I now travel the world each month, talking to groups large and small about my experiences whilst interviewing many hundreds of successful business people - many of whose experiences and knowledge I turn into courses for you.
I also sell my courses on business to almost 100,000 individuals - these cost between a few dollars and $10,000 each.
I have interests / investments in over 30 businesses worldwide, including YouTube (where I've already made over a million dollars), Amazon and publishing.
My printed business books are available at bookshops worldwide, as well as on Kindle and as audio books from Audible.
I've discovered success the hard way – through personal experience …. and you can now learn from these successes from my books and courses.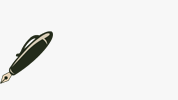 What To Do Next?
Download these 5 plots, read and study them.
Start writing your own romance book today!
You have full rights to use as much or as little of my ideas, characters, plot and chapters as you wish - there no further payment - you have the full rights to do as you wish.
Alun Hill