This course has video lectures and audio downloads!
Social media marketing has taken over the marketing world completely today and Facebook is growing like never before as it owns 77% of all social logins. From a kid to a pro marketer, everyone is on Facebook to build strong connections and facilitate long-term growth. It has grown for businesses, and marketers are using this social media monster to promote themselves and get gold results that they always aspired.

Facebook has 1.09 Billion logging in daily and this is really a huge opportunity to cater more prospective clients and establish brand authority in real time.
For that you don't need to be an established brand as Facebook works for every business regardless of its scale of operations.
You can also target globally scattered audience with lower marketing budget and high-quality features like Facebook ads, Facebook pages, Facebook groups, Facebook contest, sponsored stories etc.

Facebook adds numerous innovations every year to ease the efforts of marketers and that's the reason it occupies number 1 place among all the social media marketing channels.
Section 1: Facebook Marketing Basics
Chapter 1: What Facebook is all about nowadays?
Chapter 2: What business goals can you accomplish with Facebook?
Chapter 3: There's a Facebook business tool for every business goal
Chapter 4: Shocking Facebook marketing facts to consider
Section 2: Marketing on Facebook - Step by Step
Chapter 5: Creating a Facebook Account
Chapter 6: Facebook Pages
Chapter 7: Facebook Ads
Chapter 8: Messenger for Business
Chapter 9: Instagram
Chapter 10: Audience Network
Chapter 11: Atlas
Section 3: Advanced Facebook Marketing Strategies
Chapter 12: Affiliate Marketing with Facebook
Chapter 13: How to dramatically increase your ROI, Remarketing on Facebook
Chapter 14: How to use Facebook groups as powerful marketing tool?
Chapter 15: Using the Facebook search bar for market research
Chapter 16: 8 Advanced Facebook marketing strategies to consider
Section 4: Additional Tips to consider
Chapter 17: Dos and Don'ts
Chapter 18: Premium tools and services to consider
Chapter 19: Shocking case studies
Chapter 20: Frequently asked questions
Course Curriculum
Section 1: Facebook Marketing Basics
Available in days
days after you enroll
Section 2: Marketing On Facebook - Step By Step
Available in days
days after you enroll
Section 3: Advanced Facebook Marketing Strategies
Available in days
days after you enroll
Your Instructor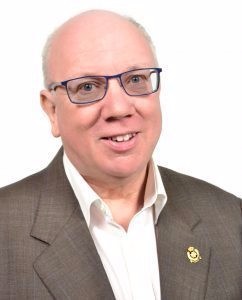 I have taught almost 100,000 people, worldwide, how to make extra money, simply, quickly and easily.
Follow my articles, broadcasts, lectures and writing – see the quick, simple ways to improve your business!
I've now spent over 40 years running businesses, whilst also interviewing and working with some of the most famous business people in the world.
I've run and managed many hugely successful businesses – all whilst also producing hundreds of radio and TV broadcasts, articles and videos, explaining business to start-ups and established businesses alike.
I now travel the world each month, talking to groups large and small about my experiences whilst interviewing many hundreds of successful business people - many of whose experiences and knowledge I turn into courses for you.
I also sell my courses on business to almost 100,000 individuals - these cost between a few dollars and $10,000 each.
I have interests / investments in over 30 businesses worldwide, including YouTube (where I've already made over a million dollars), Amazon and publishing.
My printed business books are available at bookshops worldwide, as well as on Kindle and as audio books from Audible.
I've discovered success the hard way – through personal experience …. and you can now learn from these successes from my books and courses.