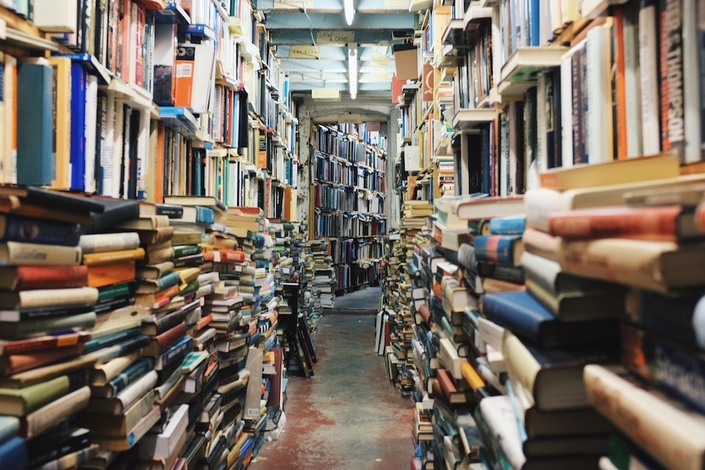 55 Books You Must Read - From "What Home Business To Start" To "Getting Venture Capital"
Alun Hill's Instant Business Library Is All You Need!
Would An Extra $1,000 A Month Help You?Here are 55 short (15 to 50 pages) books introducing you to the exciting world of small and home businesses.
Whether you're looking for ideas on what business to start, looking for ideas to expand your sales, whether you are looking to write a business plan or even if you're ready to speak with the dreaded venture capitalists, there is something here for you!
Each book is simply presented, often with illustrations and will be your "instant business library" for years to come!
---
Here's the full list of titles you'll receive today:
100 Ways To Become A Successful Entrepreneur


43 Businesses You Can Start Today

101 Successful Steps To Becoming A Top Earning Entrepreneur


45 Ways To Become The Most Productive Entrepreneur

An Introduction To The Simplest Ways To Make Money At Home

Becoming A Business Baron


Blog Your Way To Success In Your Home Business

Blogging For Small Businesses

Building A Buyers List Easily

Building The Best Business Team

Branding Your Way To Success

Building Your Organization On Autopilot

Business Blogging Answered

Business X Factor Secrets

Creating An Online Business Plan

Entrepreneur Essentials - Become A Business Person


Flipping Profits

Dealing With Venture Capitalists

Get More Done - How To Focus On One Thing At A Time

Home Based Business Ideas

Home Business Models

Home Business Success


Home Business Video Marketing Secrets

Home Business? See These Lucrative Opportunities

How To Create Your Next Business Through Imagination


How To Create The Perfect Business Plan

How To Make Business Budgeting A Success, Not A Nightmare

How to Identify Business Opportunities And Make The Most Of Them


How to Build Effective Sales Funnels

How to Increase Your Business and Website Traffic


How to Increase Your Online Sales

How to Sniff Out The Right Home Business - Home Business Hound


Internet Business Goldmines

Is There A Niche? How to Evaluate Niches Quickly And Easily


Learning The Legalese

More Time, More Money

My First Internet Business

Offline Business Traffic Strategies


Outsource Your Business

Outsourcing For Your Business

Release The Inner Entrepreneur In You

Running A Profitable Tuition Business

Secrets To Getting The Millionaire Mind


Service Business Synergy

Simple JV Success


The 4 Hour Work Week Way To Passive Income

Simple Tweaks Can Improve Your Business

The Beginners Online Business Handbook

The Book Of Powerful Entrepreneur Traits

The Business Builders Secrets


The Entrepreneur Breakthrough Mindset

The Home Business Handbook

The Online Business Dictionary

The Quick Guide To Business Coaching and Training


The Transition From Employee To Entrepreneur
---
Each book can be read online or downloaded and printed.
You receive all these books and more - 55 books in tota
55 Books In Total! Order Now For Immediate Full Access - Read Online or Download!
Your Instructor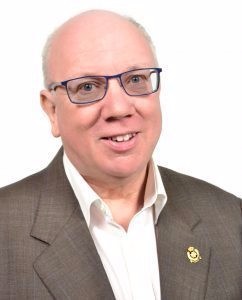 I have taught almost 100,000 people, worldwide, how to make extra money, simply, quickly and easily.
Follow my articles, broadcasts, lectures and writing – see the quick, simple ways to improve your business!
I've now spent over 40 years running businesses, whilst also interviewing and working with some of the most famous business people in the world.
I've run and managed many hugely successful businesses – all whilst also producing hundreds of radio and TV broadcasts, articles and videos, explaining business to start-ups and established businesses alike.
I now travel the world each month, talking to groups large and small about my experiences whilst interviewing many hundreds of successful business people - many of whose experiences and knowledge I turn into courses for you.
I also sell my courses on business to almost 100,000 individuals - these cost between a few dollars and $10,000 each.
I have interests / investments in over 30 businesses worldwide, including YouTube (where I've already made over a million dollars), Amazon and publishing.
My printed business books are available at bookshops worldwide, as well as on Kindle and as audio books from Audible.
I've discovered success the hard way – through personal experience …. and you can now learn from these successes from my books and courses.